vifugo gives you the possibility to transfer the data of all participants of your videos to Quentn. This way you can continue to send newsletters or even send all emails via Quentn instead of vifugo.
It is a two-step setup: First, you have to create the interface in general and establish a connection. Then you can define per video when which data and tags are transferred to Quentn.
1. Connect to Quentn
1. Open "interfaces" in the account menu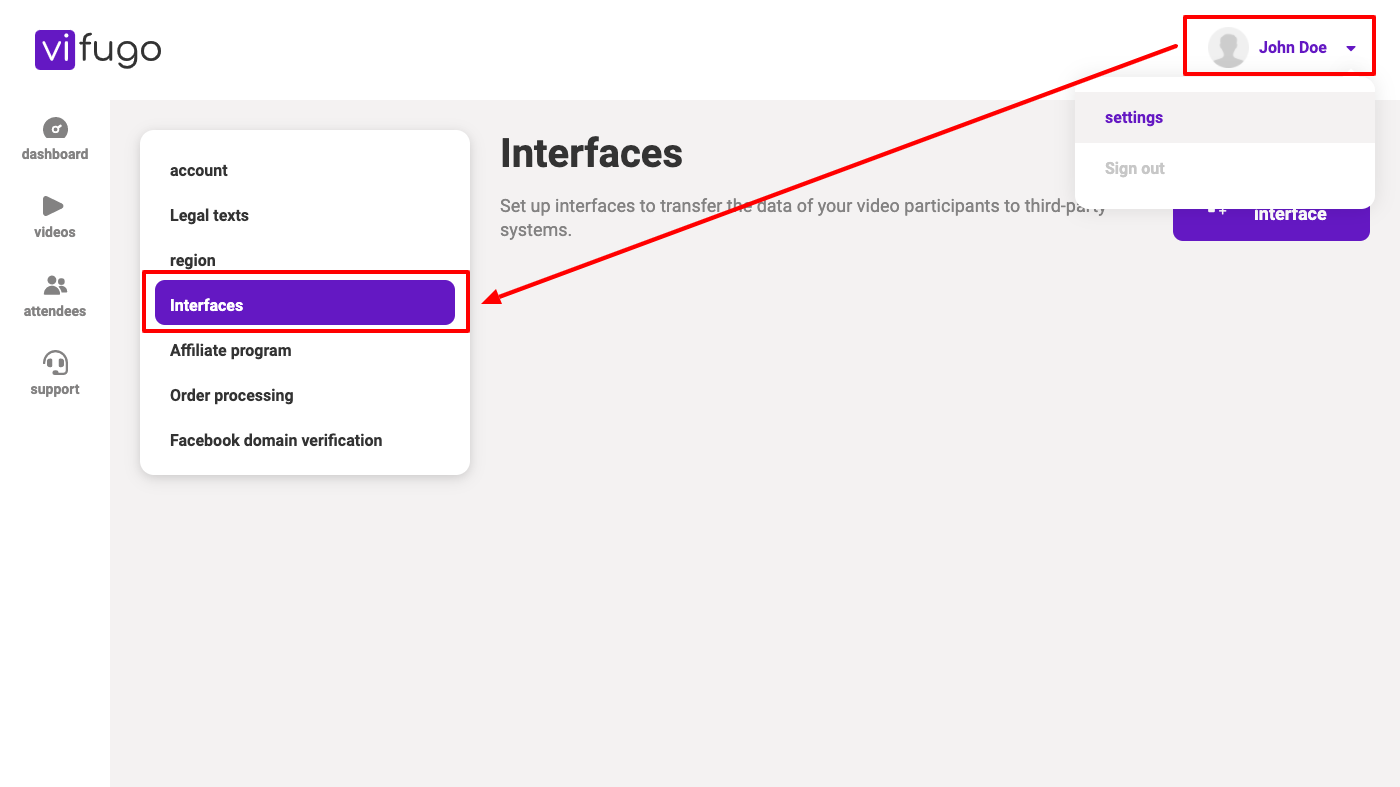 2. Click on 'New interface' in the upper right corner

3. Name your new interface 'Quentn

4. Select 'Quentn' as the provider

5. Enter your Quentn Base-URL and your Quentn API Key. You can find both in Quentn in the 'Settings' -> 'API Info' menu.


6. Click on 'Save' in the upper right corner

Now the connection to Quentn is established and you can continue with the next part.
2. Set up, which data should be transferred to Quentn
The other settings can be done directly in the video menu. Open the menu 'Interface calls' of the video whose participants you want to transfer to Quentn: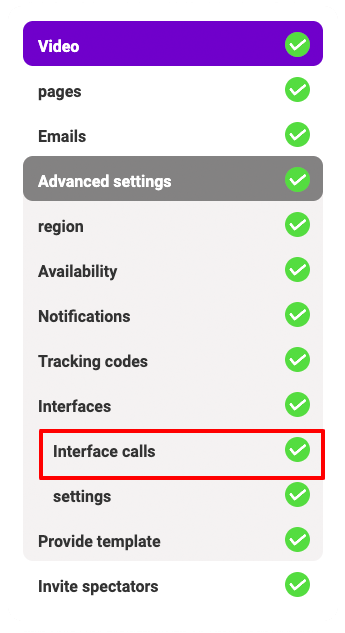 Here you have different points in time at which you can transfer data to Quentn, for example 'On registration' or 'After participation for viewers'. If you click on a plus button at the respective time, you only have to select your previously created interface and can then define further settings and select which data and which tags should be transferred to Quentn.
What exactly happens at Quentn - i.e. whether e-mails should be sent etc.? - you can set directly in Quentn. For this, you can use the Quentn campaigns.
3. Tips & Tricks
1. if you don't want to send all emails via vifugo but via Quentn, you select 'Emails' -> 'Settings' that you don't want to send the emails via vifugo.
2. if you send the emails via Quentn, select 'Interfaces' -> 'Settings' if you want to perform a double opt-in process or not - depending on this, your participants will be redirected to the opt-in page or directly to the video room after registration.
---
Do you have any questions?
Then just submit a new question! ➜ Submit a new question
---