In the video room, your participants watch your video. They will also see a button that can be used to perform a specific action - for example, redirecting them to your order form. You can edit it in the 'Pages' -> 'Video Room' menu of each video: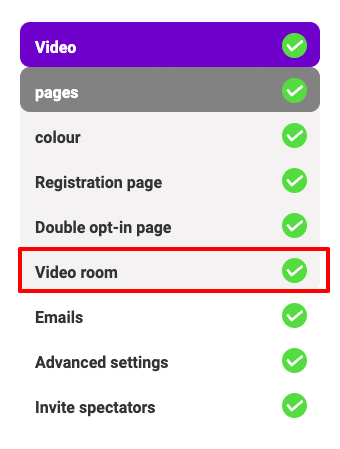 Change text
To change the button text you just have to click on it. You can then start typing directly.
Customize button action
To edit the button action, click on 'Edit button action' below the button: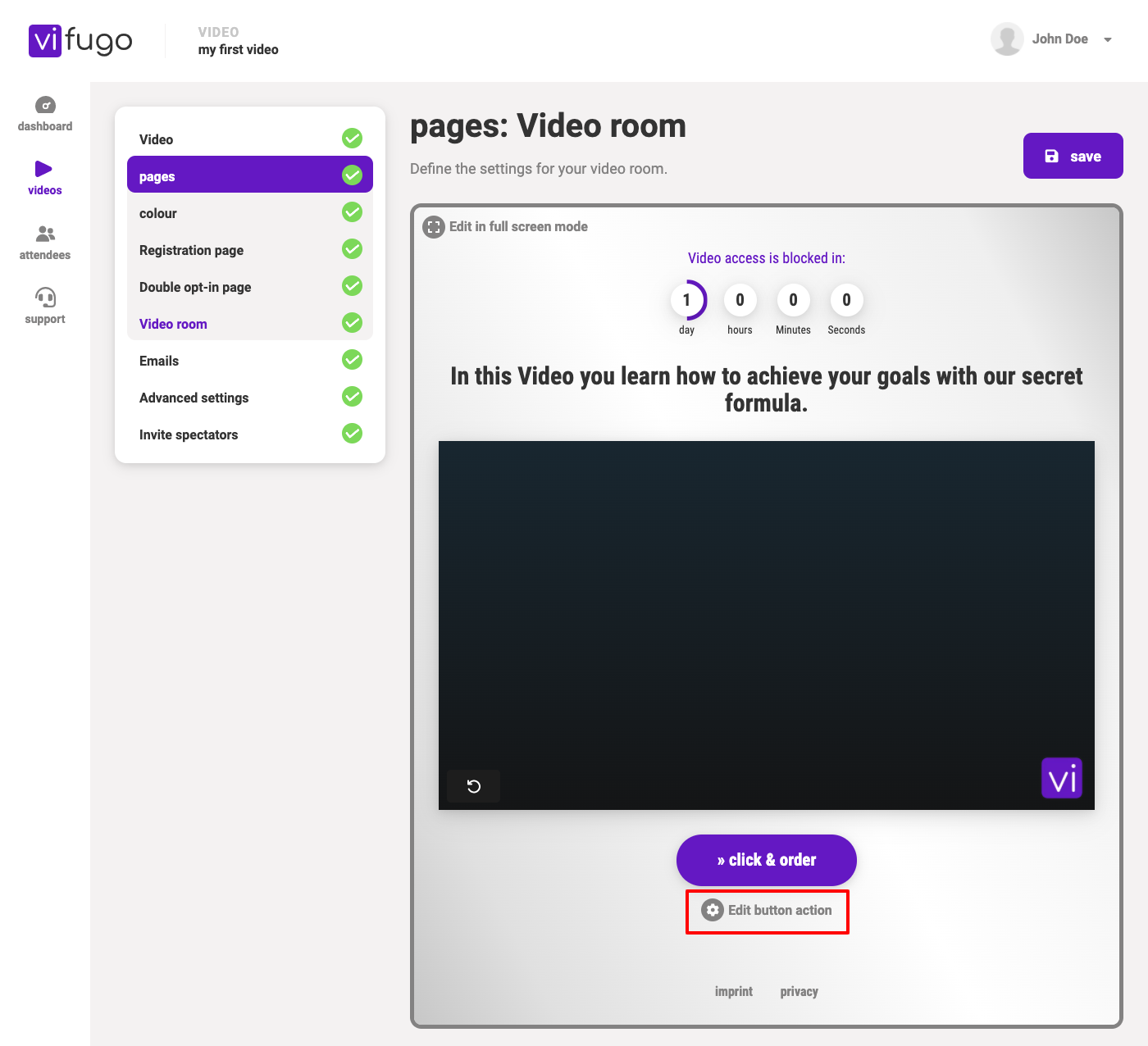 On the left side, you can decide after how many hours, minutes and seconds of the video the button should appear and what happens when someone klicks on it.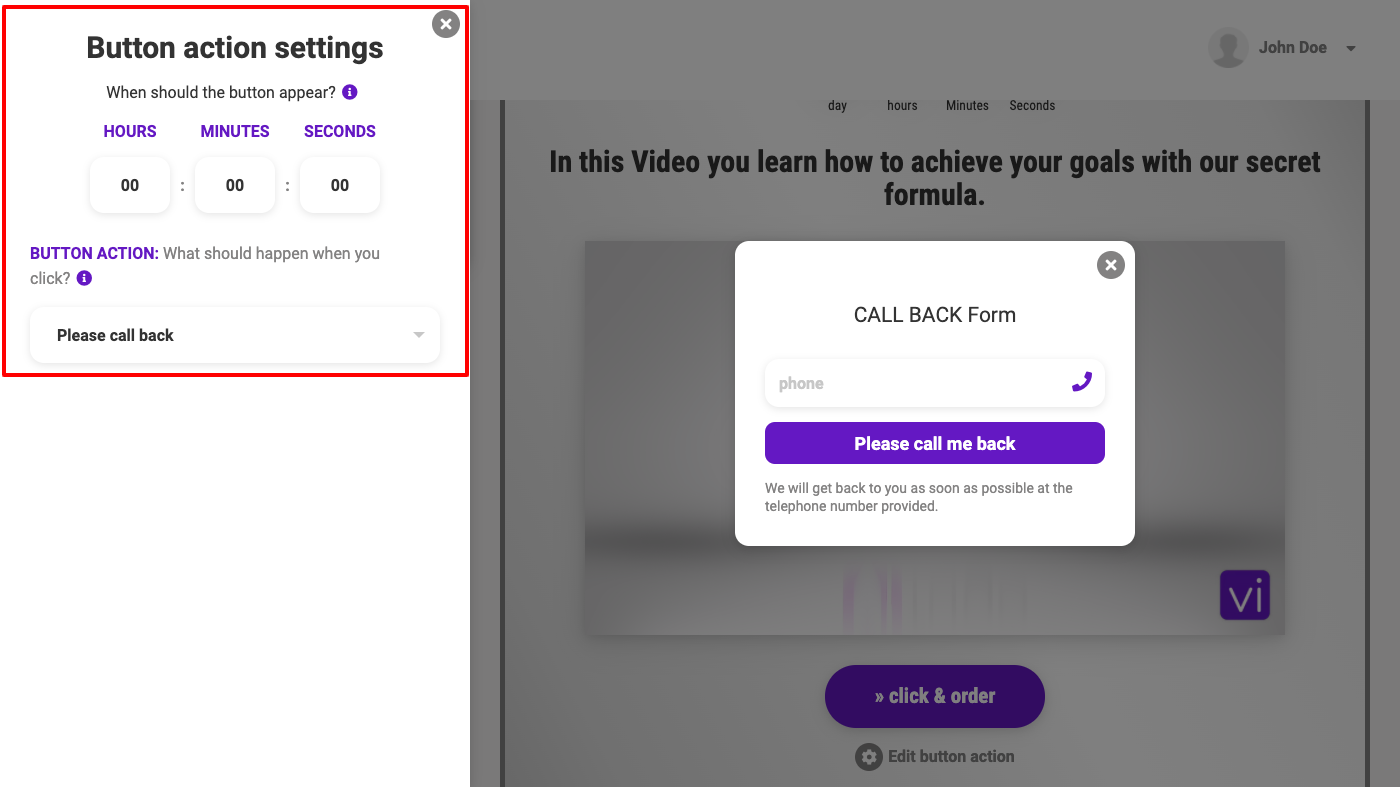 ---
Do you have any questions?
Then just submit a new question! ➜ Submit a new question
---