vifugo offers you the possibility to verify your vifugo subdomain at Facebook.
Please proceed as follows
1. Log in to the Facebook Business Manager at https://business.facebook.com.
2. Click on the cogwheel in the lower-left corner

3. Open "Domains" in the "Brand safety" menu: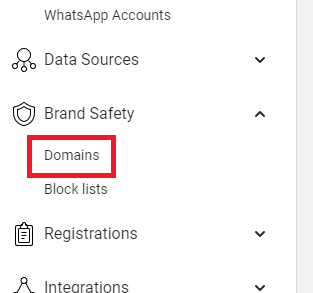 4. Click "Add" at the top:

5. Enter your vifugo subdomain at "Domain Name".
You will see this in your browser when you are logged into vifugo. For example, it looks like this:
v123456.vifugo.co
Then click on "Add"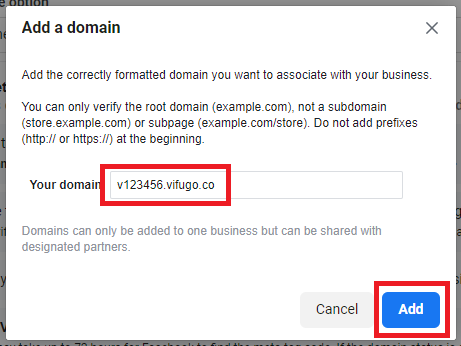 6. Facebook will now give you several verification options.
Please select the option 'Add a meta tag to your HTML source code':



7. Click on the meta tag that appears to copy it to the clipboard.

8. Do not close the Facebook Business Manager,
open vifugo in a new browser window and navigate to 'Facebook Domain Verification' by opening the settings-menu after clicking on your name: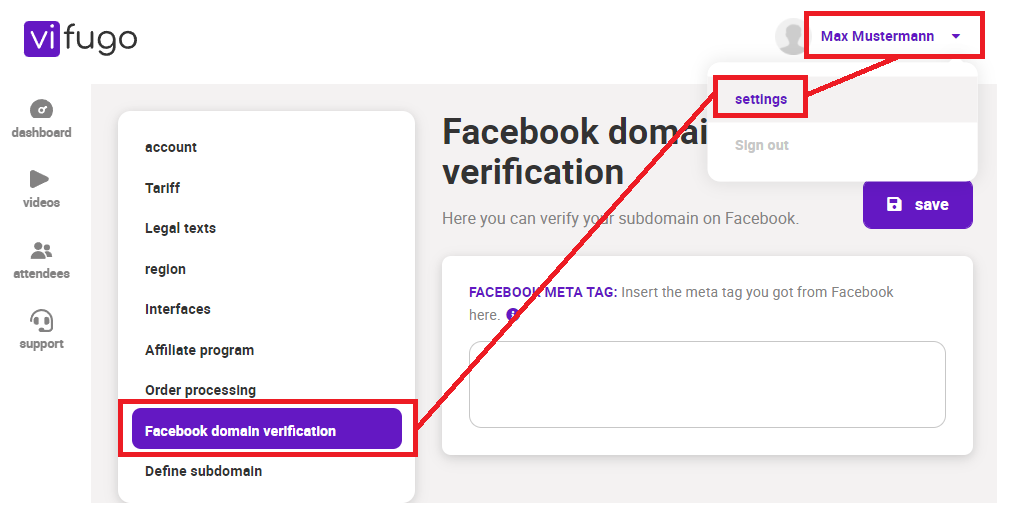 9. Enter the meta tag in 'Facebook Meta Tag',
which you have copied to the clipboard at Facebook. Then click on 'Save'.

10. Open the Facebook Business Manager again and click on 'Verify domain'.

---
Do you have any questions?
Then just submit a new question! ➜ Submit a new question
---